Get Healthy for Life
In The Villages
Are you struggling with chronic neck pain or back pain? Is weakness, numbness or tingling keeping you from living an active life? You deserve better - and our clinic director, Dr. Peter Szakacs and his professional staff, can help. At Quantum Vitality Centres, our experience, education and technology delivers a higher level of service for our patients. Dr. Pete is at the forefront of non-invasive, natural treatments, including spinal decompression therapy, gentle chiropractic adjustments with the PULSTAR system, laser therapy, massage therapy and a variety of methods to help you with nutrition.
Chiropractor in The Villages Treats Sciatica,
Chronic Pain, Herniated & Degenerative Discs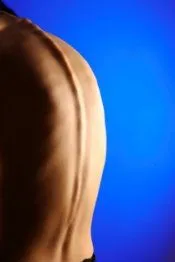 Our practice is committed to promoting whole body wellness. We focus on the underlying cause for your back pain and neck pain, such as a herniated disc, rather than covering this pain up with medication. In fact, many patients are surprised to learn that the cause for their pain is often a misalignment in the musculoskeletal system. For example, if a herniated disc in the lower back compressed the sciatic nerve, patients can suffer from a condition known as sciatica. Symptoms include pain in the lower back, as well as a radiating pain sensation and numbness in the legs and buttocks. Spinal decompression is a safe treatment for restoring alignment and relieving this pain.
In addition to spinal decompression and chiropractic adjustments, we are excited to offer patients the same technology used by professional athletes to heal. Our deep tissue laser treatments promote internal healing at the cellular level, invigorating cells to grow and help the body heal, while easing joint and muscle pain. Dr. Pete treated athletes for many years, and strongly believes that all pain patients deserve access to these same, revolutionary treatments.
As part of our commitment to whole body wellness, we also offer nutritional counseling based on individualized testing. Nutrition Response Technique uses a combination of muscle testing and biofeedback to precisely determine which nutritional supplements will be beneficial to a patient. This testing helps patients finally unlock the mysteries to weight loss by understanding their bodies for the first time. Our staff is also experienced in whole food nutrition - teaching people to eat properly, minimizing the need to take supplements.
We help patients lose weight, keep the weight off, and feel more energized than they have in years!
Our chiropractor brings decades of experience to our chiropractic and wellness centre, along with a passionate commitment to stay at the forefront of scientific research. After many years practicing in Pennsylvania, Dr. Pete sustained an auto accident, which prompted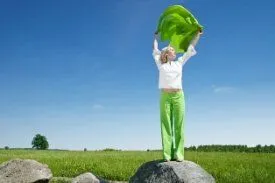 him to relocate to Florida. Following a two-year disability, Dr. Pete opened the doors to Quantum Vitality Centres in 2006,, bringing high-quality chiropractic care to community near Tampa.
In 2012, "at age 60 - the half-way point in my life", Dr. Pete said, he decided to move to The Villages.
At Quantum Vitality Centres, our mission is to make your health care as painless as possible. We accept most types of health insurance and even offer zero-interest payment plans.
Our wellness centre is conveniently located to serve the Villages and surrounding communities. - come visit us today! We are located in the Grand Traverse Plaza - near Brownwood. Our store front is next door to QUEST Laboratories, and 2 stores over from SUBWAY.
The only thing you have to lose is your chronic pain!
Call us at (352) 430-3399 today.